Forward To Collectibles Page 2
This is an official Cleveland Indians Program. I got it July 28, 1959 while attending a game between the Indians and the Boston Red Sox. Notice in the white toward the bottom are the autographs of Hank Greenberg and Hoot Evers, two Hall of Famers. I obtained their autographs when I was eleven.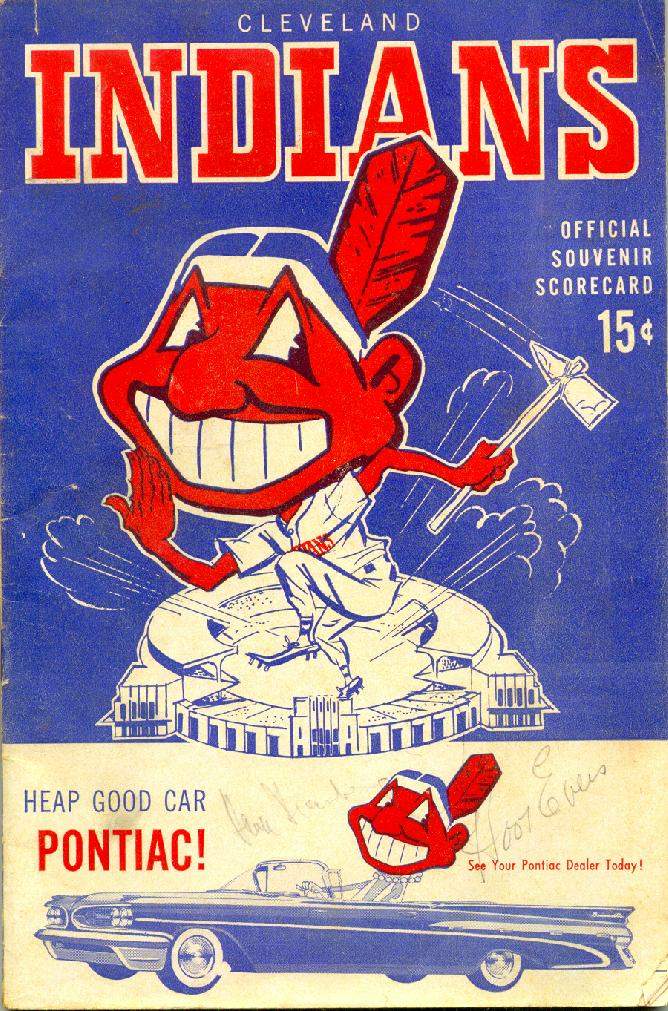 This is my copy of the official World Series Program for 1991. It was autographed by all but four of the members of the 1991 world champions and sent to me by my friend, Tony Oliva.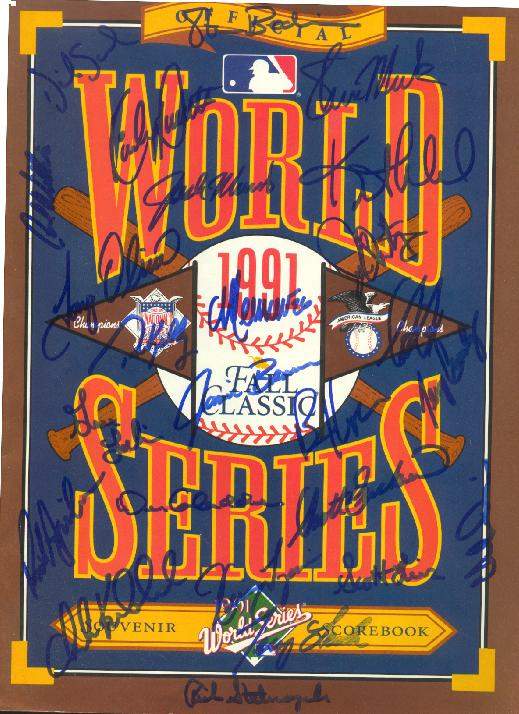 The Cleveland Indians first season in the Florida Grapefruit League after their move from Arizona. Bob Feller autographed my program. I first met him at the All-Star game in Cincinnati in 1988.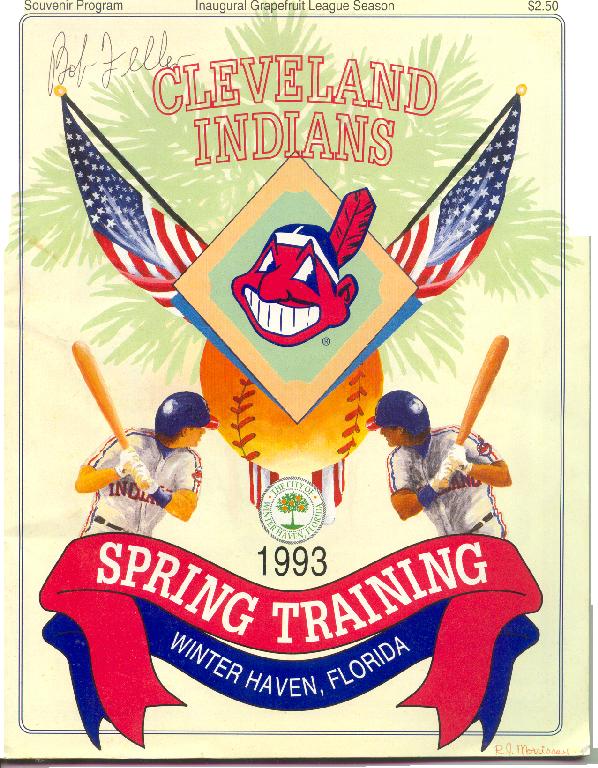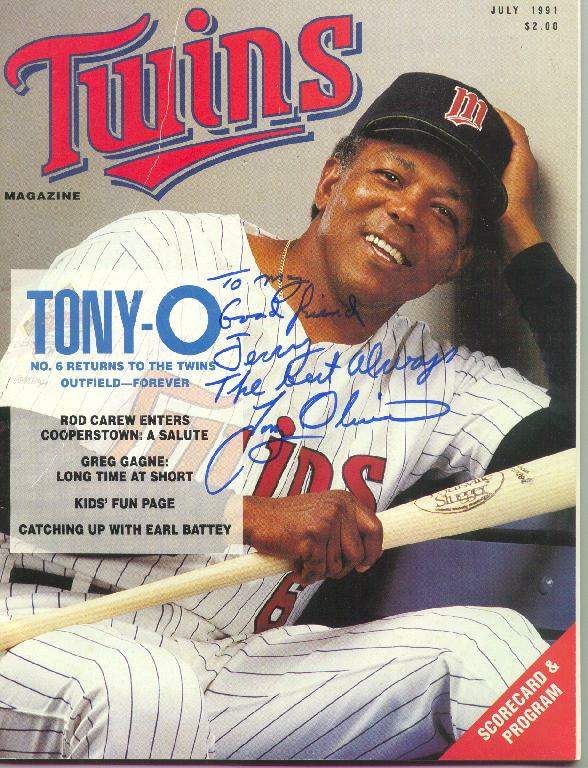 He should be in the Hall of Fame.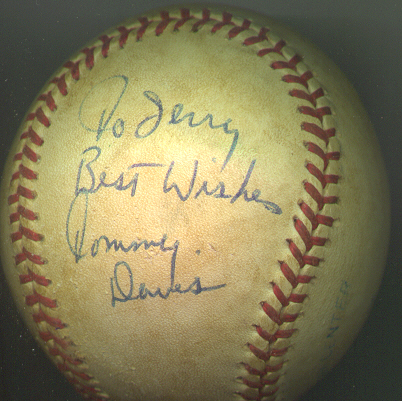 This baseball was autographed for me by my friend Tommy Davis of the Los Angeles Dodgers. He was the National League batting champion in 1962.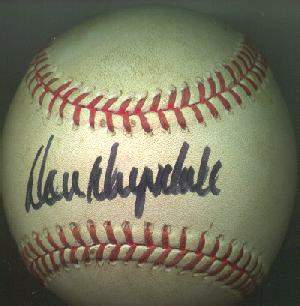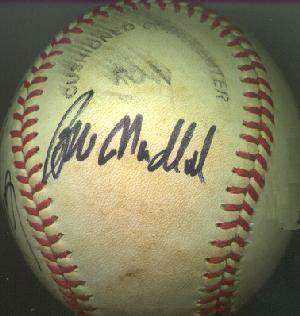 Don Drysdale Bill Madlock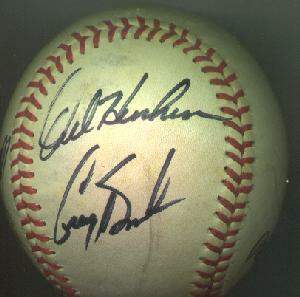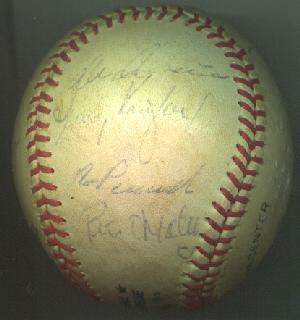 Oral Hershiser Alejandro Pena, Sandy Koufax, Ron Perranoski, Peter O'Mally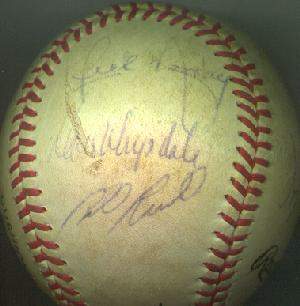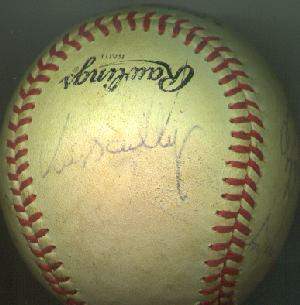 Rick Monday, Don Drysdale, Bill Russell Hall of Fame voice of the Dodgers, Vin Scully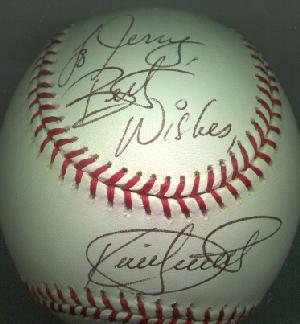 Kirby Puckett
My 1963 St Louis Cardinals Yearbook.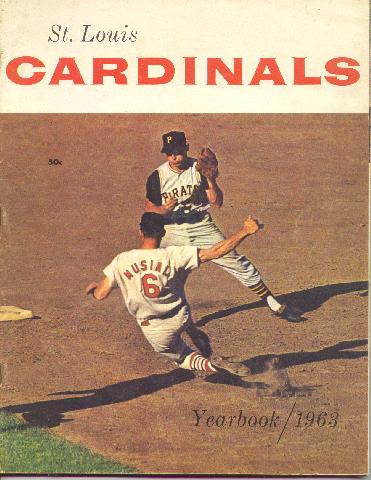 Los Angeles Dodgers Yearbook 1963 Los Angeles Dodgers Yearbook 1964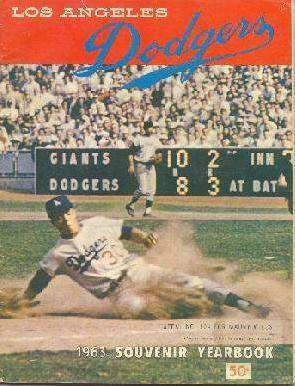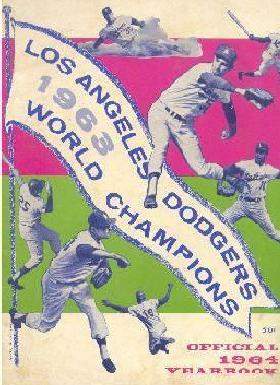 Atlanta Braves official program 1978 Cleveland Indians official program 1977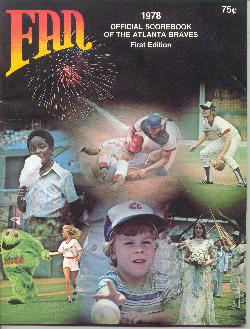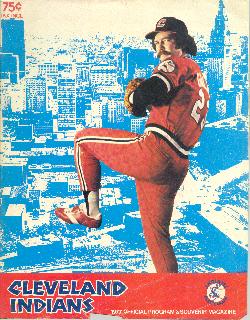 Minnesota Twins Spring Training Program 1991 Minnesota Twins Spring Training 1993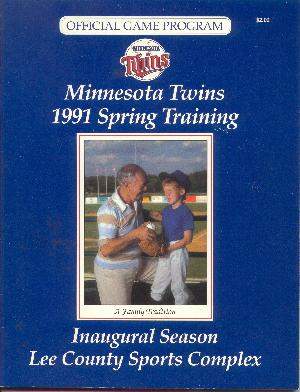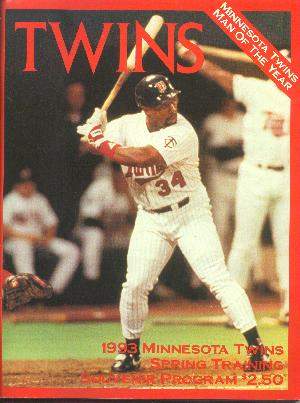 L-R Jim Lemon outfield for Washington Senators before their move to Minnesota, Ray Smith Twins minor league coach, Andy McPhail former General Manager Minnesota Twins, Rick Tomlin now a coach in the New York Yankees organization.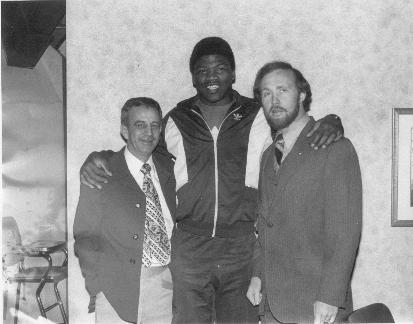 Don Marshal, John Tate (when he was boxing's heavyweight champion of the world), and Me

A Few of the old Sport Magazines that I saved from years ago.
May 1961 June 1961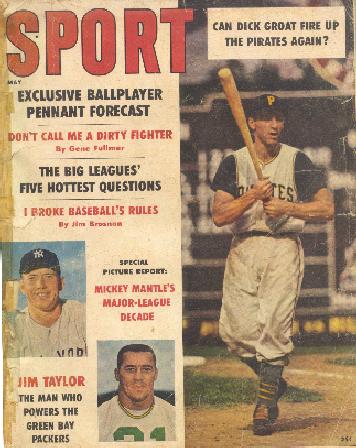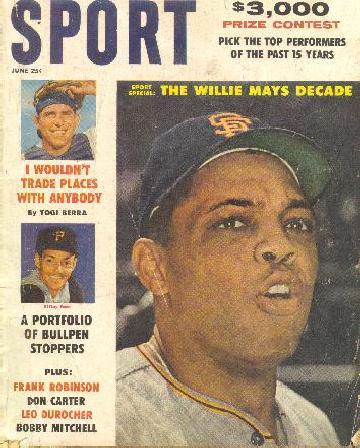 July 1961 August 1961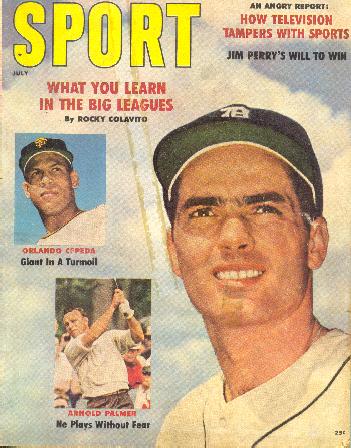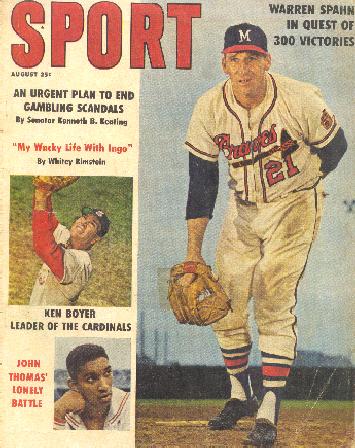 September 1961 October 1961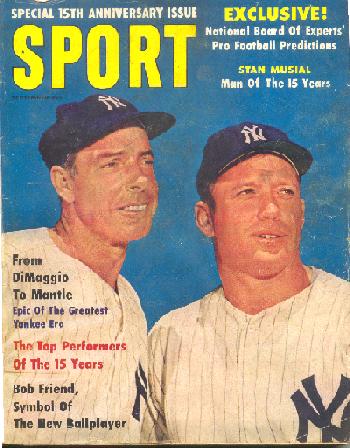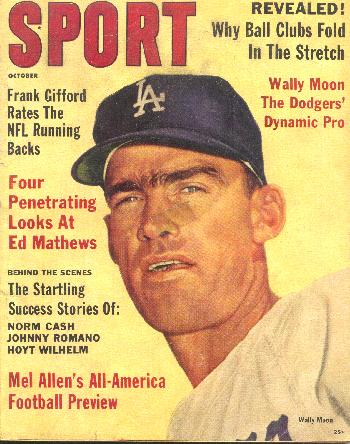 December 1961 February 1962